Why Zen Financial Services
As an online aggregator of financial products Zen Financial Services has created a mark of excellence in providing best loan deals to customers across various financial products including Loan Against Property, Home Loan, Personal Loan, and Business Loan. The organization has successfully built an edge in market with a pool of 12000+ happy customers and 18+ associated Banks . We are associated with most of the leading banks and financial institutions in the country including HDFC Bank, ICICI Bank, Yes Bank, Axis Bank, PNB HFC, Kotak Bank, Standard Chartered, DHFL and India Bulls among many.
ABOUT OUR FOUNDER AND CEO – Mr. Parag Dhanak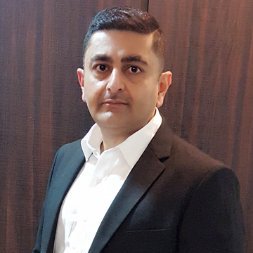 Competitive marathon runner and passionate sales leader, start-up specialist, game-changer & strategist with 25 years of experience having extensive exposure across a gamut of areas including Strategy & Leadership, Operations & analysis, Business Development, P & L Management, People Management and Operational Excellence. 
 He has demonstrated expertise in analytical, execution and management of projects, having successfully spearheaded complex initiatives from people, technical as well as commercial standpoints. His competence also includes setting up business and scaling them up into sustainable & profitable operations.
Zen Financial Services helps you get best loan in 3 simple steps:
COMPARE, SPEAK AND CHOOSE: You can easily compare interest rates of various banks further, you can speak to our Mortgage Specialists who will guide you through the entire process and help you choose a loan best suited to your requirements.
WE COLLECT AND SUBMIT YOUR DOCUMENTS: To give you a hassle free and satisfactory loan deal, we take care of your documentation process. Our specialists after guiding you on all the related loan terms will send a person to collect your document kit, and submit them to the respective bank or NBFC.
WE FACILITATE APPROVAL AND DISBURSEMENT: We offer you the best! After submitting loan application along with the documents we take approval on loan sanctioning and help you in loan disbursement. Our relationship managers take responsibility of your loan and help you even after disbursement.
OUR SERVICE COMES AT NO COST TO YOU
Zen Financial Services seeks perfection in providing you the best loan deal and our perfection comes with your satisfaction. We work with an aim of making you happy and maintaining a healthy and life long relationship with you.